About the ACBL Charity Foundation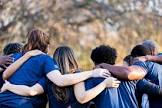 Formed in 1964, the American Contract Bridge League (ACBL) Charity Foundation supports qualified 501(c)3 charitable organizations within ACBL communities with monies raised through ACBL club charity games, ACBL tournament charity games and through private donations.
Grants are then provided to ACBL District organizations who select charities based on the diverse needs of their respective communities.
The North American Bridge Championships (NABCs) are held yearly in the spring, the summer and the fall. The Foundation provides grants to each NABC Tournament Committee who select a local charity or charities to receive funding.
The Foundation has a rich history of funding ACBL communities impacted by natural disasters such as hurricanes Irma, Harvey and Maria in 2017, the California wildfires in 2017 and 2019 and the earthquake in Mexico in 2017.
In 2022, the Foundation provided $25,000 to UNICEF-Help Children in Ukraine Fund to aid children and families impacted by the war in Ukraine.
In 2023, the Foundation established a catastrophic relief fund and guidelines to ensure a swift response to funding when communities need it most. The Hawai'i Community Foundation: Maui Strong Fund, supporting the recovery needs of those affected by the Maui wildfires, received $10,000 in relief funding.
Grant submissions from organizations and grant funding requests from members on behalf of organizations will no longer be accepted.
For further information, or to make a tax deductible private donation to the Foundation, please contact Jackie Zayac, jackiezayac@gmail.com.