Grants to NABC Tournament Committees
The North American Bridge Championships (NABCs) are held yearly in the spring, the summer and the fall. The ACBL Charity Foundation provides grants to each NABC Tournament Committee who then select a local charity or charities to receive funding.
Check presentations to local selected charities are held during each NABC and are reported in the NABC Bulletins.
2023 NABC Charity Recipients
Spring NABC New Orleans, LA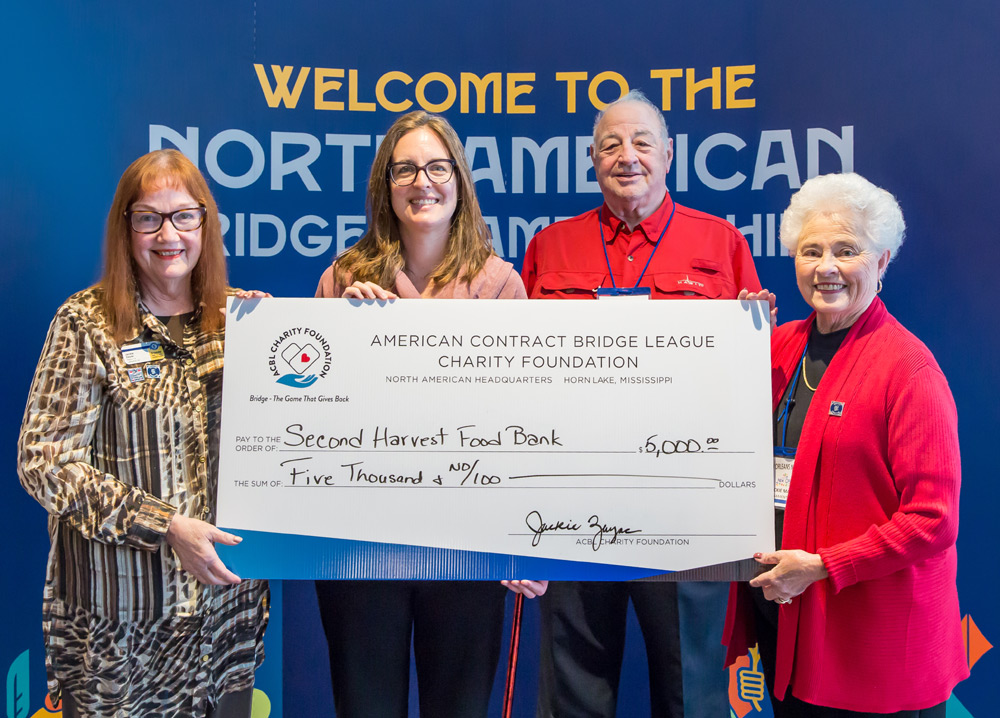 Jackie Zayac, President of the ACBL Charity Foundation, presented a check for $5000 to Heather Sweeney, director of development of Second Harvest Food Bank, along with tournament co-chairs Larry Federico and Jackie Madden.
Summer NABC Chicago, IL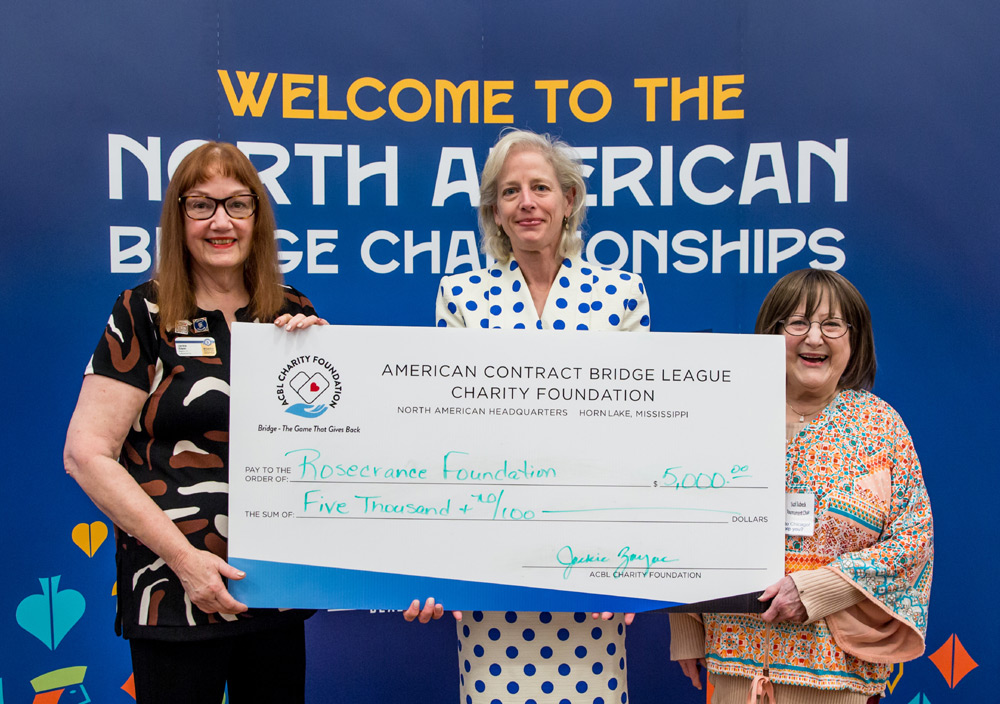 Charity Foundation President Jackie Zayac, left, and Tournament Chair Suzi Subeck, right, present a check for $5000 to Sally Draper, executive director of the Rosecrance Foundation, an organization that provides substance abuse and mental health treatment at 60 locations in Chicago, northwest Illinois, eastern Iowa and southern Wisconsin.
Fall NABC Atlanta, GA
Coming soon...
2022 NABC Charity Recipients
Spring NABC Reno, NV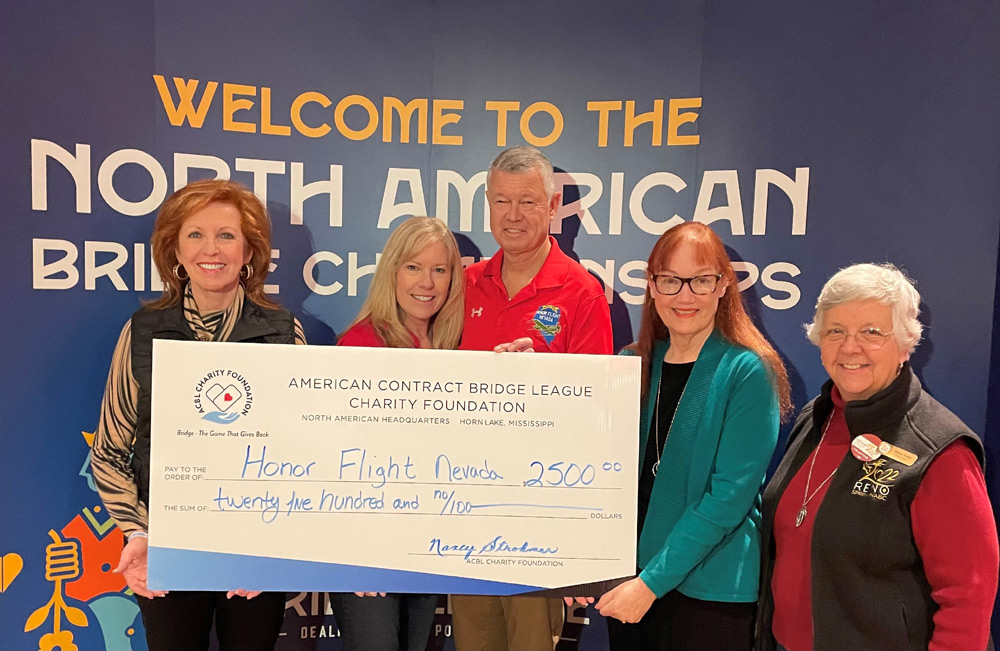 ACBL Charity Foundation President Nancy Strohmer presents a $2500 check to Jim Forbus and Dawn Forbus of Honor Flight Nevada. With them are Reno Tournament Chair Jackie Zayac and Reno NABC Charity Committee Chair Diane Todd.
Grant submissions from organizations and grant funding requests from members on behalf of organizations will no longer be accepted.
For further information, or to make a tax deductible private donation to the Foundation, please contact Jackie Zayac, jackiezayac@gmail.com.