ACBL Charity Foundation Minutes
The ACBL Charity Foundation Board of Trustees meet regularly through Zoom. The annual meeting is held in conjunction with the fall North American Bridge Championships.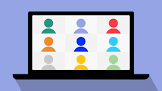 Click on the following dates to view meeting minutes.
March 2023: Online
November 2022: Phoenix, AZ
March 2022: Reno, NV
November 2021: Austin, TX
March 2021: Online Meeting
November 2020: Online Meeting
March 2020: Online Meeting
November 2019: San Francisco, CA
March 2019: Memphis, TN
November 2018: Honolulu, HI
March 2018: Philadelphia, PA
November 2017: San Diego, CA
March 2017: Kansas City, KS
November 2016: Orlando, FL
March 2016: Reno, NV
November 2015: Denver, CO
March 2015: New Orleans, LA
The ACBL charity Foundation is a registered 501(c)(3) nonprofit organization. Your donation is tax deductible to the extent allowable by law. No goods or services will be provided in return for this contribution.
To make a direct donation to the Foundation or for more information, please email Jackie Zayac, jackiezayac@gmail.com.